If you have not submitted your business information, click on the 
"Submit Your Business" box
 or email your information to
[email protected]
, and we'll post if for you. [contact-form-7 id="1078″ title="Submit-Logo-Form"]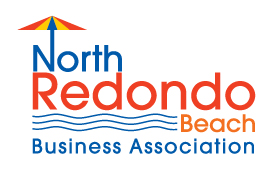 Our mission is to promote activities that enhance business in North Redondo Beach (Zip: 90278) by connecting community and commerce.
Originally formed in 1979, the NRBBA is a 501c6 all-volunteer, non-profit organization and an active member of the Redondo Beach Chamber of Commerce Board. We are local businesses and neighbors discussing local issues in our community.
The NRBBA brings together business owners, managers, residents and city government representatives to share information and help North Redondo Beach thrive.
Become a member of this Community. It's Free!
It's the best way to stay informed of exciting events and projects happening in North Redondo Beach!
As business owners and neighbors, we'd love to meet you, hear your thoughts and work together on issues that concern our businesses and our community.
Make a commitment to attend our monthly meeting and work with us to improve commerce and community in North Redondo Beach.
Discuss ways to grow your business
Network with other businesses
Recommend new businesses
Learn about local events and news
Discuss local issues and proposed solutions
Meet city officials and learn more about Redondo Beach
Together we can make a difference, but it takes commitment from residents and businesses. Your thoughts and recommendations are critical to the success of NRBBA.